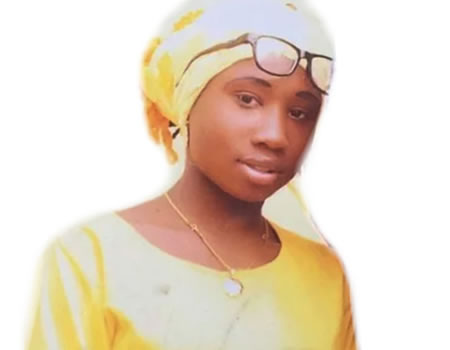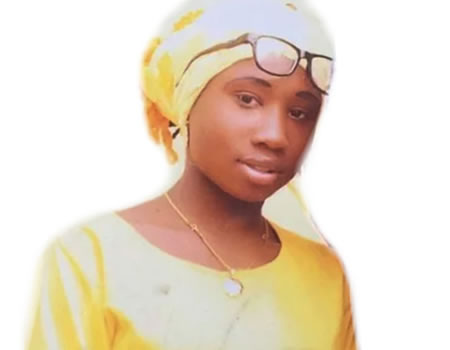 THE President Evangelical Church of Winning All (ECWA) Reverend Stephen Panya Baba has stated that the church has reached a point where assurance by the Federal Government over the release of Leah Sharibu who is in the captivity of Boko Haram no longer mean anything to the church saying that the church now depends on God's intervention.
Reverend Panya who stated this after a prayer session organised to mark the 16th birthday of the girl at ECWA church in Jos, Plateau State said the best of the federal government over the matter was not the best adding the best of the government can only be appreciated if Leah Sharibu is released from captivity.
"The best of the Federal Government is not the best; their best over this issue can only be appreciated if Leah Sharibu is released from the captivity. We keep on reemphasising that if the federal government is able to negotiate the release of Zainab and other girls, we don't see why it should not be successful in the negotiation towards the release of Leah Sharibu.
"We have reached a point where assurances from the federal government don't even mean anything to us again; we are now depending on God. We are praying that God should intervene, if the Lord still uses Nigeria government glory be to Him but in term of really having confidence in the government, our confidence over this period has been eroded, we are calling on the International community to come in and do something, maybe pressure from the international community will spur the government to do what it supposed to do.
ALSO READ: Celebrating Leah Sharibu as Person Of The Year 2018(Opens in a new browser tab)
"Leah is a member of this church likewise Alice, a lady Nurse with the UNICEF who was also captured by the Boko Haram while Leah parents are in pain and agony, Alice husband and children are also in pain and agony, the last time I visited the family of Alice, her husband told me he is running out of story to tell the children as to when their mother will return."
Meanwhile, Secondary school pupils in Jos, Plateau State on Tuesday organised prayers session to mark the 16th birthday of Leah Sharibu who was abducted by Boko Haram in Dapchi village, Borno State and appealed to the federal government to ensure her release from captivity.
The pupils mostly from private Secondary Schools sang a birthday Song for Leah Sharibu and carried placards with various inscriptions encouraging Leah to continue holding on to her faith and urged her parents to be hopeful about her return.
Speaking at a mini-rally to mark the birthday, the President of Leah Foundation, Dr Gloria Samdi-Puldu appealed to the federal government to honour its promises of freeing Leah from captivity.
"If you can remember Leah Sharibu was abducted alongside over a 100 other school girls in Dapchi, she was 14 years then, she clocked 15 in captivity. This year, she is 16, we are gathering here to mark her day and send a message to her that despite the fact that she has been left in captivity because she refused to renounce her faith, we are proud of her and stand by her.
"We call on the federal government to please fulfil the promises it made to the parents and to all Nigerians that Leah would be released. This is her 16th birthday and she is still in captivity, schools have come out to show solidarity and tell everyone that our schools must be kept safe; Leah is in captivity not for any crime, she has to be freed.
The post Leah Sharibu: FG assurance means nothing to us again, we depend on God — ECWA President appeared first on Tribune Online.
Read Full Story