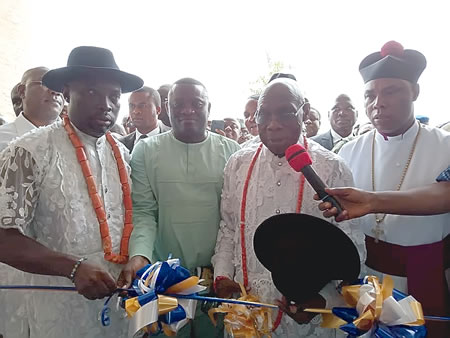 Tribune Online
Dantinajo Gold Resort will reduce unemployment —Omoyibo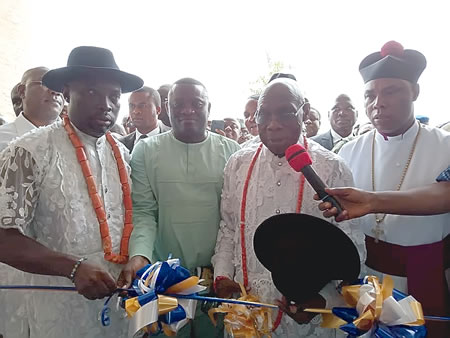 A new hospitality haven, Dantinajo Gold Resort has been opened for business and to generate employment for youths in Delta State.
The resort facility which was inaugurated by former President Olusegun Obasanjo, recently at Oleh, Isoko South Local Government Area, will not only create job but also build capacity for the hotel industry in the state.
Speaking at the event the Chief Executive Officer of Dantinajo Gold Resort, Mr Daniel Omoyibo said that his vision for establishing the hotels is to reduce unemployment in the country, calling on other Nigeria entrepreneurs to toe his path.
Omoyibo identified hospitality industry as an allied tourism sector that do not only create thousands of job for Nigerians, but also build capacity for the industry to thrive.
"My main reason for putting up this hospitality resort is to make sure I engage the unemployed youths out there by empowering them with different jobs to reduce unemployment in Nigeria.
"I am praying and hoping that other people of means and have the resources will also come out to do more of things like this; factories, industries, it doesn't need to be a hotel. They should just come out to build and empower the Nigerian youth," he pleaded.
Dantinajo Gold Resort, a well apportioned ambience with leisure driven structure has 85 rooms; 53 standard rooms, 12 suits and 20 apartments. Other facilities include a swimming pool, a gym, a conference hall, a restaurant and a bar.
Dantinajo Gold Resort will reduce unemployment —Omoyibo
Tribune Online
Read Full Story